Movie Times
Conveniently located on the Toronto subway line, the Empress Walk cinema is one of North York's most popular cinema destinations. Get the latest showtimes and movie information:
A Simple Favor
14A, Thriller, 117 min

A Simple Favor Trailer
Stephanie (Anna Kendrick) is a blogger in a small town who happens to be a single mother. Her best friend, stylish and sophisticated executive Emily (Blake Lively), goes missing shortly after asking Stephanie for a favor. Emily's husband Sean (Henry Golding) has no idea where she is. Stephanie writes about the disappearance, asking her readers for help, and put fliers up all over town. 

As she looks into what happened, Stephanie begins to realize she really didn't know Emily very well at all. 

Based on the novel of the same name by Darcey Bell.
Sat
11:30AM 2:20 3:20 6:20 9:20
An American in Paris - The Musical
Musical,

his breathtakingly beautiful Tony® Award-winning Broadway musical, inspired by the Oscar® winning MGM film, tells the impassioned story of discovering love in the 'City of Light'. Featuring the gorgeous music and lyrics of George and Ira Gershwin (including the classic hits 'S Wonderful and I Got Rhythm), stunning designs, and show-stopping choreography. With a record-setting 28 five-star reviews from critics, An American in Paris is coming from London's West End to a cinema near you.Jerry Mulligan is an American GI striving to make it as a painter in a city suddenly bursting with hope and possibility. Following a chance encounter with a beautiful young dancer named Lise, the streets of Paris become the backdrop to a sensuous, modern romance of art, friendship and love in the aftermath of war...Experience this "truly ravishing" (The Guardian) production in the comfort of your local cinema.
Crazy Rich Asians
PG, Comedy, 120 min
Crazy Rich Asians Trailer
Rachel Chu (Constance Wu), an American-born Chinese economics professor who lives in New York, has been dating her boyfriend Nick Young (Henry Golding) for over a year when he invites her on a trip to his home country of Singapore to attend his friend Colin's wedding and meet his family. On the trip, when they're booked into first class on the plane, Rachel soon finds out Nick comes from a very wealthy family. 

In fact, he's one of the most sought-after unmarried men back home — and probably throughout the rest of Asia. When Rachel meets Nick's mother, Eleanor (Michelle Yeoh), it quickly becomes clear that the woman thinks Rachel isn't good enough for her son and never will be. Even though Nick is crazy about Rachel and is considering marrying her, Eleanor does everything she can to come between them. Knowing that his family is very important to Nick, Rachel feels she either has to stand up to Eleanor — or let Nick go.
Fahrenheit 11/9
128 min

Fahrenheit 11/9 Trailer
Director Michael Moore predicted in July 2016 that Donald Trump would win the Presidency of the United States.

That doesn't mean that having Trump as the President was the outcome he'd hoped for. In fact, it was very much the opposite. Deeply dismayed, Moore questions what lies ahead for the country. He talks to a variety of Americans about Trump and the seemingly hopeless state of affairs.

He is told that if Trump were to be impeached, Trump's supporters would cause riots and violence around the country. It seems that's true, as Moore digs deeper into how and why Trump, a master distractor with his incendiary tweets, staff firings, and outright lies, still remains a hit with some Americans, while at the same time an embarrassment and liability for many.
Life Itself
14A, Drama, 118 min

Life Itself Trailer
As a young New York couple (Oscar Isaac, Olivia Wilde) fall in love and move from college romance to marriage and the birth of their first child, the unexpected twists of their journey create reverberations that echo over continents and through lifetimes.

Set in New York City and Carmona, Spain, Life Itself celebrates the human condition and all of its complications with humor, poignancy and love.
National Theatre Live: King Lear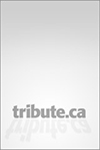 Searching
PG, Thriller, 102 min

Searching Trailer
When recently widowed father David Kim (John Cho) misses several late-night FaceTime calls from his 16-year-old daughter Margot (Michelle La) and discovers the next morning that she's missing, he breaks into her laptop to look for clues. 

Detective Rosemary Vick (Debra Messing) is assigned to the case, and with her help, David begins digging through his daughter's search history and the live-streaming services he didn't know she used. Although David hopes Margot has merely run away, as the evidence piles up it points to the fact that something sinister could have happened to Margot.
Show Dogs
G, Family, 92 min
Show Dogs Trailer
Max (voice of Ludacris), an undercover Rottweiler police dog, is working on a kidnapping case in which a baby panda was stolen. It's believed a dog show being held in Las Vegas is being used as cover for animal smuggling.

Although Max is used to working alone, he's assigned a human partner, Frank (Will Arnett). The two disagree on almost everything, but when it's decided Max has to pose as a show dog in order to get the inside scoop at the show, Frank has fun bathing and primping the macho dog for his disguise.
Smallfoot 3D
G,
An animated adventure for all ages, with original music and an all-star cast, Smallfoot turns the Bigfoot legend upside down when a bright young Yeti finds something he thought didn't exist - a human. News of this Smallfoot throws the simple Yeti community into an uproar over what else might be out there in the big world beyond their snowy village, in an all new story about friendship, courage and the joy of discovery.
The Children Act
PG, Drama, 105 min

The Children Act Trailer
Just as she has a critical decision to make in the legal case of conjoined twins who need to be separated or they will die, High Court judge Fiona Maye (Emma Thompson) finds her marriage to Jack (Stanley Tucci) is in crisis. Because she never has time for him, he's decided to look elsewhere for affection. 

Meanwhile, another critical case is put before her — that of Adam (Fionn Whitehead), who has refused a blood transfusion that could save his life, because he and his parents are Jehovah's Witnesses. 

She goes to see Adam in the hospital to get his side of the story and finds him to be an exceptionally bright, special 17-year-old boy who loves music and poetry. She finally makes a decision in the case, but it's one that brings complications into her orderly and very full life.

Based on the novel of the same name by Booker Prize-winning author Ian McEwan.
Sat
11:40AM 2:15 4:50 7:25 10:10
The Great Battle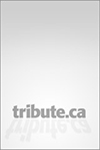 The House with a Clock In Its Walls: The IMAX Experience
PG, Sci-Fi/Fantasy, 104 min

The House with a Clock In Its Walls: The IMAX Experience Trailer
In the tradition of Amblin classics where fantastical events occur in the most unexpected places, Jack Black and two-time Academy Award® winner Cate Blanchett star in THE HOUSE WITH A CLOCK IN ITS WALLS, from Amblin Entertainment. The magical adventure tells the spine-tingling tale of 10-year-old Lewis (Owen Vaccaro) who goes to live with his uncle in a creaky old house with a mysterious tick-tocking heart. But his new town's sleepy façade jolts to life with a secret world of warlocks and witches when Lewis accidentally awakens the dead.
Sat
11:05AM 1:50 4:40 7:30 10:20
The Nun
14A, Horror, 96 min

The Nun Trailer
When a young nun dies mysteriously in Romania, the Vatican decides to send Father Burke (Demián Bichir) and a novitiate to investigate the death in the abbey.

Together, they risk their lives and their souls as they confront a malevolent force that takes the form of a demonic nun. Soon, the abbey becomes a battleground between the living and the damned.
Sat
11:10AM 1:25 4:10 7:45 10:15
The Predator
18A, Action/Adventure, 107 min

The Predator Trailer
A sequel to the 1987 sci-fi hit Predator, in which a team on a mission in a Central American jungle find themselves relentlessly hunted by a terrifying extraterrestrial warrior.

In the sequel, a young boy named Rory McKenna (Jacob Tremblay) plays with the wrong "toys" and accidentally summons the deadly Predators to his small town. Rory's father, Quinn McKenna (Boyd Holbrook), puts together a team of ex-soldiers to protect the human race from these threats to mankind. 
Sat
11:15AM 1:50 4:30 7:10 9:55