Movie Times
Conveniently located on the Toronto subway line, the Empress Walk cinema is one of North York's most popular cinema destinations. Get the latest showtimes and movie information:
Abominable
G, Family, 97 min

Abominable Trailer
When teenage Yi (Chloe Bennet) encounters a young Yeti on the roof of her apartment building in Shanghai, she and her mischievous friends, Jin (Tenzing Norgay Trainor) and Peng (Albert Tsai), name him "Everest" and embark on an epic quest to reunite the magical creature with his family at the highest point on Earth.

But the trio of friends will have to stay one-step ahead of Burnish (Eddie Izzard), a wealthy man intent on capturing a Yeti, and zoologist Dr. Zara (Sarah Paulson) to help Everest get home.


Downton Abbey
PG, 122 min

Downton Abbey Trailer
A big screen adaptation of the television series about the lives of the Crawley family and the servants who work for them at the turn of the 20th century in an Edwardian English castle.
It's now 1927 and the Lord and Countess of Grantham (Hugh Bonneville, Elizabeth McGovern) receive word that the King and Queen of England are coming to visit Downton Abbey. The servants begin polishing and cleaning every surface in anticipation of the royal visit, while Lady Edith (Laura Carmichael) returns to Downton Abbey with her daughter Marigold, and her husband, Bertie Pelham (Harry Hadden-Paton).
However, when Lady Mary (Michelle Dockery) feels that Thomas (Robert James-Collier) is unprepared to handle the job of Head Butler during the royal visit, she goes to find their retired butler Carson (Jim Carter), to convince him to return to service at Downton Abbey.
Gemini Man
PG, Action/Adventure, 117 min
Gemini Man Trailer
After a hit that has him questioning the target he was given and whether it was a political hit rather than his usual assignments of taking out people who commit evil, elite assassin Henry Brogan (Will Smith) decides it's time to retire. The problem is, his final hit was purely political and when Henry starts asking questions and discovering the truth, the higher ups decide they need to put a stop to him.
Meanwhie, Henry realizes his interactions with a young woman named Danny (Mary Elizabeth Winstead) have put a target on her as well, so he convinces her to go on the run with him. They get help from Henry's wealthy and powerful friend Baron (Benedict Wong), but when they discover a younger version of Henry was cloned years earlier as a way to defeat him if the need ever arose, their quest to survive becomes all the more difficult. Henry has a hard time convincing his clone, named Junior (Will Smith), to join him, which results in the two battling it out. Henry must do whatever he can to save himself and his friends from his younger self.
Gemini Man 3D
PG, 117 min

Gemini Man 3D Trailer
Elite assassin Henry Brogan (Will Smith) faces his biggest threat: a younger clone of himself.
Hustlers
14A, Drama, 110 min

Hustlers Trailer
Inspired by the viral New York Magazine article "The Hustlers at Scores," Hustlers follows a crew of savvy strippers who band together to turn the tables on their Wall Street clients.

Starting in 2007, we meet experienced exotic dancer Ramona (Jennifer Lopez) and newcomer Destiny (Constance Wu). Ramona takes Destiny under her wing and introduces her to the life of an exotic dancer, showing her how the game works. She also learns that the group of strippers she's become a part of not only dance, but hustle their way into the pockets of their wealthy clients.

However, after the 2008 Wall Street crash, attendance at the club drops off and the dancers struggle to earn money. They devise a scam to coerce potential clubgoers to spend huge amounts of money at the club, with the women getting a large cut of the profits. But this scheme doesn't work well in the long run.
Jesus is King
Musical,

IMAX® is releasing the all new Kanye West film, "JESUS IS KING", exclusively in IMAX theatres. Filmed in the summer of 2019, "JESUS IS KING" brings Kanye West's famed Sunday Service to life in the Roden Crater, visionary artist James Turrell's never-before-seen installation in Arizona's Painted Desert. This one-of-a-kind experience features songs arranged by West in the gospel tradition along with new music from his forthcoming album "JESUS IS KING"- all presented in the immersive sound and stunning clarity of The IMAX Experience®.
Joker
14A, Drama, 122 min

Joker Trailer
Arthur Fleck (Joaquin Phoenix) lives with his frail mother, Penny Fleck (Frances Conroy), and devotes himself to caring for her. He wants to live up to her nickname for him—Happy. During the day, he paints his face and works as a clown through a service called Ha-Ha's, but he dreams of being a stand-up comic. He tries to learn from watching other comics, listening to their tone and timing in an effort to replicate it. Unfortunately, others don't relate to what he finds funny.
Insecure and awkward, Arthur has difficulty relating to others. As he struggles to find a connection in Gotham City's fractured society, the toxic environment wears at him—the lack of compassion and empathy, the loss of civility—especially after he's bullied by teens on the street. Caught in a cyclical existence between apathy and cruelty, Arthur makes one bad decision after another, cementing his destiny and setting off a chain reaction of escalating events.
Fri
1:20 3:10 4:20 7:00 7:30 10:00 10:25
Sat
12:20 3:30 4:30 7:00 7:30 9:55 10:25
Sun
12:40 3:40 6:50 7:10 9:50 10:30
Mon - Tue
1:20 3:10 4:20 7:00 7:30 10:00 10:25
Judy
PG, Drama, 118 min

Judy Trailer
In London in the winter of 1968, legendary performer Judy Garland (Renée Zellweger) arrives to perform a series of sold-out concerts at the Talk of the Town. As she prepares for the show, she battles with management, charms musicians and reminisces with friends and adoring fans.
She also embarks on a courtship with Mickey Deans (Finn Wittrock), her soon-to-be fifth husband.
Based on the stage play End of the Rainbow by Peter Quilter.
Maleficent: Mistress of Evil
PG, Action/Adventure, 118 min

Maleficent: Mistress of Evil Trailer
Princess Aurora (Elle Fanning) is living as the Queen of the Moors when her beloved, Prince Philip (Harris Dickinson), asks her to marry him. Maleficent (Angelina Jolie) is furious about the upcoming marriage, but in order to keep the peace, Philip's parents, King John (Robert Lindsay) and Queen Ingrith (Michelle Pfeiffer), hold an engagement dinner at their castle, with Aurora and Maleficent as the honored guests.
However, the dinner doesn't go as planned when Maleficent clashes with the scheming Queen Ingrith. Maleficent lashes out and casts a spell that leaves King John in a deep sleep. As Maleficent flees, she's hit by an iron bullet from Ingrith's henchwoman. Rescued by dark fairies who have been cast off by humans and are therefore eager for revenge, Maleficent is in awe by the discovery of a race of her own kind and decides to join their quest.
Maleficent: Mistress of Evil - The IMAX Experience
PG, 118 min

Maleficent: Mistress of Evil continues to explore the complex relationship between the dark fairy Maleficent (Angelina Jolie) and the soon-to-be Queen, Aurora (Elle Fanning) as they form new alliances and face new adversaries in their struggle to protect the moors and the magical creatures that reside within.
Maleficent: Mistress of Evil 3D
PG, 118 min

Maleficent: Mistress of Evil continues to explore the complex relationship between the dark fairy Maleficent (Angelina Jolie) and the soon-to-be Queen, Aurora (Elle Fanning) as they form new alliances and face new adversaries in their struggle to protect the moors and the magical creatures that reside within.
Parasite
14A, Thriller, 133 min

Parasite Trailer
The Kim family, including high school graduate Ki-woo (Choi Woo Shik) and his sister, Ki-jung (Park So Dam), live in a cramped apartment in a grubby part of Seoul with their father, Ki-taek (Song Kang Ho), and mother, Chung-sook (Chang Hyae Jin). Unable to get jobs, they make some money folding and assembling pizza boxes for a nearby restaurant. Despite being unqualified, Ki-woo gets a job as an English tutor for an upper class teenage girl, Park Da-hye (Ji-so Jung).
Ki-woo meets the Park family, who live in a gated mansion with a high-tech security system. Da-hye's father, Dong-ik (Lee Sun Kyun) is a millionaire tech titan. Also living in the luxurious home are Da-hye's younger brother, Da-song (Jung Hyeon Jun) and her mother, Yeon-kyo (Cho Yeo Jeong). When Yeon-kyo tells Ki-woo that her son needs an art teacher, he tells her he knows someone. His sister quickly Googles all she needs to know to take on the position, and gets the job. The siblings keep their relationship a secret and soon, the entire Kim family is employed by the Parks, after getting rid of the current staff. When a former servant threatens to expose the Kims, things get violent.
Fri
12:10 12:50 3:30 4:00 6:40 7:20 9:50 10:30
Sat
12:30 1:00 3:50 4:10 6:50 7:20 10:00 10:30
Sun
12:00 1:00 3:10 4:15 6:20 7:25 9:30 10:30
Mon - Tue
12:10 12:50 3:30 4:00 6:40 7:20 9:50 10:30
Paw Patrol: Ready Race Rescue
G, Animation, 77 min

Paw Patrol: Ready Race Rescue Trailer
It's the Adventure Bay 500! The pups have built an awesome race track and are ready to be the pit crew for their race hero, The Whoosh!
But when the legendary racer is unable to drive in the championship race, he calls on his biggest fan-pup, Marshall, to take the wheel and race in his place! Marshall has to overcome his lack of confidence and his dastardly competition, The Cheetah, to fulfill his dream of becoming the fastest race-pup ever! Get ready to race and rescue!
The Bolshoi Ballet: Raymonda (2019)
180 min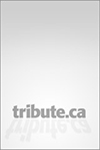 The Lighthouse
14A, Drama, 110 min

The Lighthouse Trailer
Aging lighthouse keeper Thomas Wake (Willem Dafoe) and his young assistant Ephraim Winslow (Robert Pattinson) arrive on a remote and mysterious New England island in the 1890s, for a four-week stint.
Thomas, who says his last assistant went crazy, treats Ephraim like a slave. Ephraim takes the verbal abuse with as much calm as he can muster, and works hard at the physically demanding tasks Tom gives him, including scrubbing the floors, carrying heavy barrels of oil, gathering firewood, whitewashing the lighthouse, and shoveling coal, while Tom, who has a leg injury, does nothing but tend to the lantern. The two form a sort of camaraderie, especially after Tom finally convinces Ephraim to share a drink with him. But Tom's refusal to allow Ephraim access to the top of the lighthouse causes the younger man to believe that he has a secret.
The Metropolitan Opera: Manon (2019) - Live
255 min
Manon's story—from innocent country girl to celebrated courtesan to destitute prisoner—is one of the great tragic tales in literature and music. Lisette Oropesa stars as the irresistible title character, the tragic beauty who yearns for the finer things in life, in Laurent Pelly's revealing production. Michael Fabiano is the besotted Chevalier des Grieux, whose desperate love for Manon proves their undoing. Maurizio Benini conducts Massenet's sensual score.
Zombieland: Double Tap
18A, Action/Adventure, 99 min

Zombieland: Double Tap Trailer
Zombie slayers Tallahassee (Woody Harrelson), Columbus (Jesse Eisenberg), Wichita (Emma Stone) and Little Rock (Abigail Breslin) have been living together as a family for the last 10 years.
When Little Rock runs away with Berkeley, a pacifist she just met, the team has to band together to bring her back. They must also face new evolved zombies, who are faster, deadlier and much more difficult to kill.
Enroute, they also meet Madison (Zoey Deutch), a silly blonde, as well as a dynamic pair of survivors— Albuquerque (Luke Wilson) and his wingman Flagstaff (Thomas Middleditch).
Fri
12:00 2:40 5:10 7:50 10:20
Sat
11:20AM 1:40 4:50 7:50 10:20
Sun
12:10 2:40 5:15 7:50 10:20
Mon - Tue
12:00 2:40 5:10 7:50 10:20